Share
Emojis have taken over the way that we communicate. It was only two years ago that "Face with Tears of Joy" won Oxford Dictionary's Word of the Year. Emojis, as descriptions of places, are also incredibly common. We all have emojis that we associate with cities across the globe, be it surfing in Honolulu or the Statue of Liberty in New York. In a brilliant move, Kayak now lets you search for flights and travel using emojis. 
"We're always trying to make travel easier for our consumers. Now that emojis are part of mainstream communication more than ever, this made sense." - David Solomito, the VP of Brand Marketing at Kayak North American
Currently, there are ten cities that you can search for using emojis, including the Canadian hotspot of Canada!
All you have to do is click here and use one of the above emojis to search for flights and hotels in that city.
The best part? Kayak is hosting a contest to select the cities for another 16 emojis. Toronto, Vancouver and Montreal are all contenders. This is a genius move by Kayak as it builds the buy-in that is needed to keep the emoji search function trendy. It's also a great way of interacting with potential customers in a simple way that will leave a long lasting impression. Join in the fun and vote for your favourite cities here.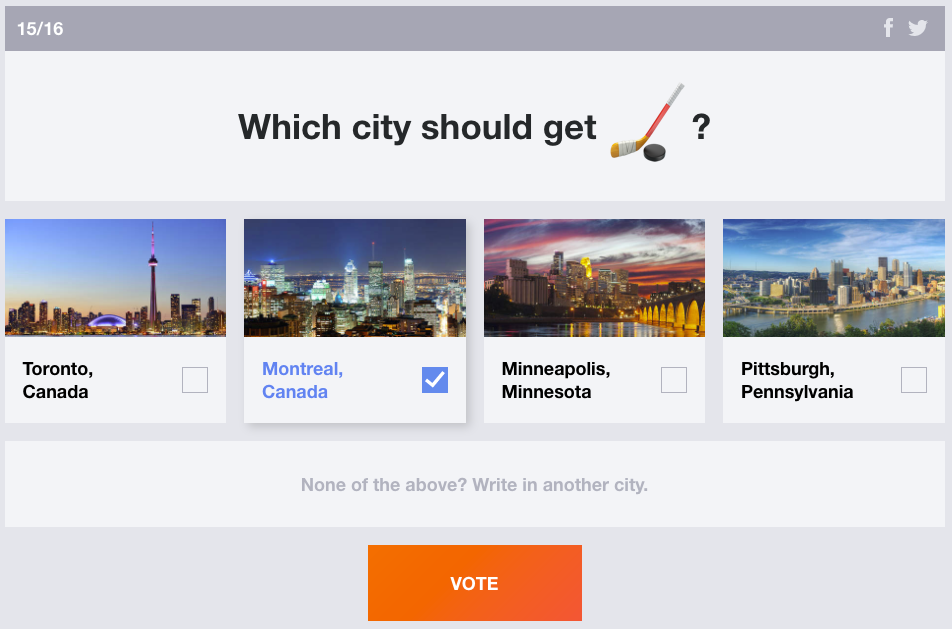 (What do you expect? I'm a Habs fan!)
Related Chatter