Share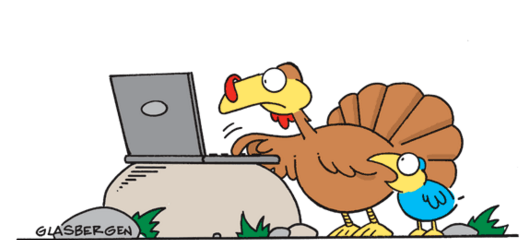 The American Thanksgiving holidays are just a few days away. It is time to gather with loved ones and be reminded of our blessings. The Mad Hatter's are very grateful for technology, as Mad Hatter Technology would not be able to offer our clients services such as website design, content management systems, mass email campaigns, responsive websites, web applications, mobile applications, social intranets, social media, interactive digital display, digital engagement, marketing automation and lead generation without it.
While we are not encouraging you to spend Thanksgiving on your mobile devices or playing video games over spending quality time with your family, we do want to share 10 ways that technology has changed the way we enjoy holidays.
Video Chats - With handy apps like Skype, FaceTime and Google Hangouts, connecting with loved ones far and near has never been easier. You can see each other, even from miles away.
Cyber Monday Sales - Gone are the days when you would have to wake up at early hours and drive to a mall to get a good deal. Now you can relax from the comfort of your home and get big online discounts on e-commerce sites with the click of a mouse.
Supporting causes and charities - What better way to give back during the holidays than by supporting a cause or charity that is near to your heart. You can search the internet for various non-profit organizations and charitable organizations and donate money or spread awareness on your social media outlets within minutes.
E-Greetings - Go green and support the environment by sending family, friends and colleagues e-greetings. You don't need to spend time handwriting individual cards, and you won't need to worry about if your card will arrive on time.
Recipes - Want to be a hostess with the mostess and give Martha Stewart some healthy competition? No need to browse through heavy recipe books, now simply do a quick search on sites like Pinterest, and get a visual glimpse of Turkey recipes, Thanksgiving decor ideas and creative cocktail ideas to name a few. You can even watch an online tutorial on YouTube if you are unsure exactly how to prepare your meal.
Apps - You found the perfect recipe on Pinterest, and as luck would have it there are now apps such as AnyList that allows you create a grocery list. No more worrying about forgetting to buy something at the store or worrying about where you put your list. Plus you can create multiple lists, share the list with family and friends and even use Siri to add items.
Google Maps – If you are hosting out-of-town guests, Google Maps is a really easy way to send directions and pin your location. Google Maps allows you to specify directions by car, public transportation and by foot and you can pick the route you are most comfortable taking. You can even view the street view if you want to get a better idea of where you are going in advance.
Planning an event – If you are planning on hosting a gathering over the holidays you can create it on Facebook. You social media to share the event page, see the guest list, share photos, include relevant links and so much more. Facebook events are useful for guests who can access the virtual invitation from anywhere, and easily contact the organizer or other attendees.
Booking reservations – If hosting a party is not your thing and you would prefer to go out and share a meal at a restaurant, technology has made it is easier than ever to make reservations. OpenTable is an app that will show you dining options that are available in your area. You can pick a time that works for you and your party size, look at the menu in advance and read reviews.
No matter how you spend the holidays, technology allows you to share what you are thankful for with all your friends via social media.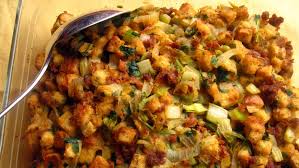 What are you thankful for this year? Is there a piece of technology that you use during the holidays we didn't include? Tweet us @madhattertech and let us know.
Related Chatter