Share
The Hospital for Sick Children, widely known as SickKids, is dedicated to improving children's health. Founded in 1975, SickKids is located downtown Toronto and seeks to improve the lives of children through patient care, research and teaching.
SickKids worked with marketing and advertising agency Cossette, to create a campaign that would show the courage of the patients, their families and staff that we otherwise wouldn't acknowledge as naturally, most people view hospitals as a place where those who are ill go to seek treatment. The approach Cossette took is considered as a bold marketing move for the hospital as it shows the 'fierceness of the patients and staff, to triumphantly say "sick is not weak".
The campaign consists of a variety of TV ads and an assortment of printed posters that feature patients and staff, which are spread across the City of Toronto in order to show how / what the hospital goes up against (cancer, heart disease, liver failure for example). As well, there are currently nine videos on the SickKids VS YouTube playlist.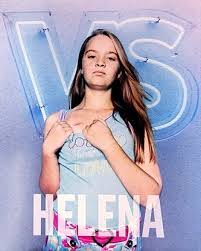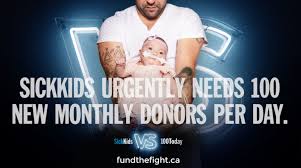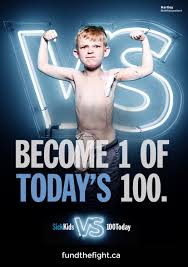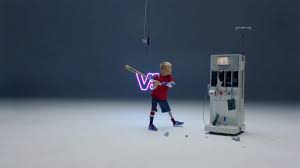 Cossette's goal was to show how 'extraordinary' SickKids is, and highlight the brand as a 'performance platform' - with the intention of bringing in new donors. The agency even did some of the work pro bono as SickKids relies on private donors in order to be able to provide complex care and conduct research.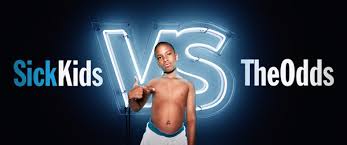 One of my favourite parts of this campaign, is that there were no actors and actresses. Real patients and their families, as well as SickKids staff volunteered their time in order to be photographed and recorded, allowing for actualities to be seen and felt throughout this campaign.  Some of the child patients even sported 'bravery beads' around their necks, and were asked to bring along some of their favourite items to use as props during their photoshoot. 
The SickKids VS campaign will tap into the emotions of viewers, informing them of the strength that accompanies the struggle.  
Connect with SickKids on Facebook or Twitter and contribute to the conversation, today. 
Related Chatter