Share
What's your go to messaging application? Why? Do you prefer to communicate via text, voice notes or video messaging?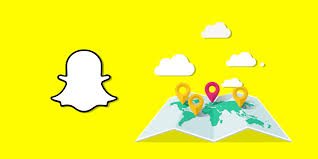 Snapchat has been one of the most popular messaging platform for the past while, as its capabilities incorporate all competitor abilities - photo, video, audio, text, drawings - that disappear within a time frame. Snapchat recently had an update, which included the roll out of Snapchat Maps. Snapchat Maps allows you so see where your friends are located, and even let you know if they are walking or driving! 
More than 150 million people use Snapchat daily.
For Snapchat Maps, you can share locations between friends - either your entire friend list or only share with friends you select. In order for you to see the persons location you have to be friends with each other, as well, your location only updates when you are using the app and will disappear after several hours, or if you select to go in ghost mode. 
Setting up Snap Map: 

* open sharing options, select who you want to share your location with (you can update / change this setting at any time)
* can select 'ghost mode' - your location isn't visible to anyone else 
* my friends - your location is shared with all friends 
* selected friends - only those chosen will see your location 
* look for the settings / tool icon to make changes 
To find your friends on the snap map - look for their bitmoji
To open snap map - go to camera screen and pinch fingers like you're zooming out from a photo  
To chat with friend - tap on friend bitjmoji to chat, or see when their location was last updated 
To search for friends - tap 'search' and input their name - you can also search through friends on the snap map to see everyone who shares their location with you
Snapchat Lingo
* Snap - video or image you send to selected friends that disappear after max 10 seconds 
* Memory - when you save a snap, it becomes a memory and can be viewed  / shared to friends at a later time 
* Story - when you have multiple snaps, they become a story and can be viewed by those on your friends list for 24 hours max
Related Chatter