Share
Experiential marketing creates opportunities for brands to engage with with current, and prospective clients. Being able to experience the brand offline and connect as opposed to messages being pushed out and being recognized as advertising / marketing is a better way to connect, and resonate with individuals. 
The ability to interact with a brand aside from advertisements requires creativity. 
Waterloo Regional International Airport

This past weekend the Waterloo Regional International Airport hosted Aviation Fun Day, where members of the community were invited to come out for some fun. This free event was full of demonstrations and displays as well as the opportunity to meet airport personal. 
Takeaway: Information was shared, due to the interest of the people. People came out because they wanted to, and the conversation regarding the day spent having fun and obtaining information at the Waterloo Region International Airport will continue to occur long after the event has happened. 
Google 

Google awarded 5.5 million dollars to non profits in the Bay Area of San Francisco, yet let the people decide where the money would be going. Many non - profits applied but only 15 were chosen to receive funds.
Interactive displays were placed in public places (bus shelters and restaurants for example), with a list of organizations accompanied by images on them, and locals could select an option of where they want to see the donation go. 
Takeaway: Members of the community were able to learn about the good Google does for the community, as well as interact on their own time without product or anything that involves pressure being pushed onto them. 
General Electric 
In promotion of global healthcare solutions, General Electric spread awareness by creating a campaign that displayed mini movies of a variety of healthcare environments. The Doctors share their stories live in front of audiences of 500+ people - starting necessary, conversations.
Takeaway:  Issues that make people uncomfortable, need to be addressed. Doing so in a way that provides visuals, realistic discussions and front row seats to issues creates a comfortable space for the conversation to being. 
Lean Cuisine
Lean Cuisine decided to do a #weighin marketing campaign. With the #weighin having nothing to do with weight, and without any lean cuisine on location - the excitement and engagement was enormous. The idea of the campaign was to individuals to #weighin something that matters to them. There  many things to measure, aside from ones weight. 
Takeaway: Individuals involved themselves with it voluntarily - the campaign and #weighin responses added value to the brand, not take from it. 
Misereor 
The brand came up with a charity donation board - that ends up displaying a visual of some form of help a donation gives. Since many people don't walk around with loose change as we live in a credit card holder society, this interactive display was create so that those with cards, could donate, regardless of having change in their pockets. 
Takeaway:  Being able to show signs of assistance, encouraged individuals to give. When you can see the change you are making you, it's more likely that you, and others around you, will donate. 
If you enjoyed reading this blog, check out our other blogs on digital and social marketing campaigns below.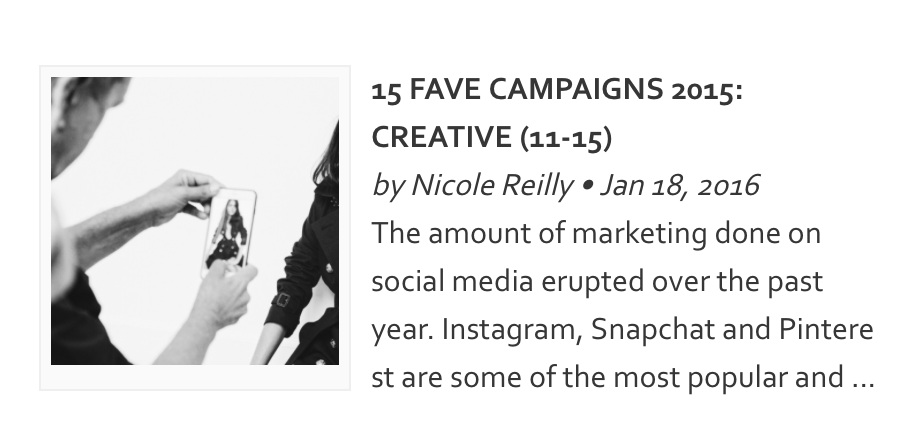 Related Chatter