National Crime Prevention Campaign
The Region of Waterloo has the fifth largest young urban population in Canada and was selected by The Ministry of Public Safety & Security to pilot a National Crime Prevention Program.
With 3.5 million in funding over three and a half years through the National Crime Prevention Centre, the program needed to establish a name and brand, followed by campaign ideas to reach youth at risk of gang involved activity.
Within three short months and with stakeholder engagement, the brand is created, the website and social media are launched, and the Lead Your Life campaign hit the streets with widespread acclaim from all partners.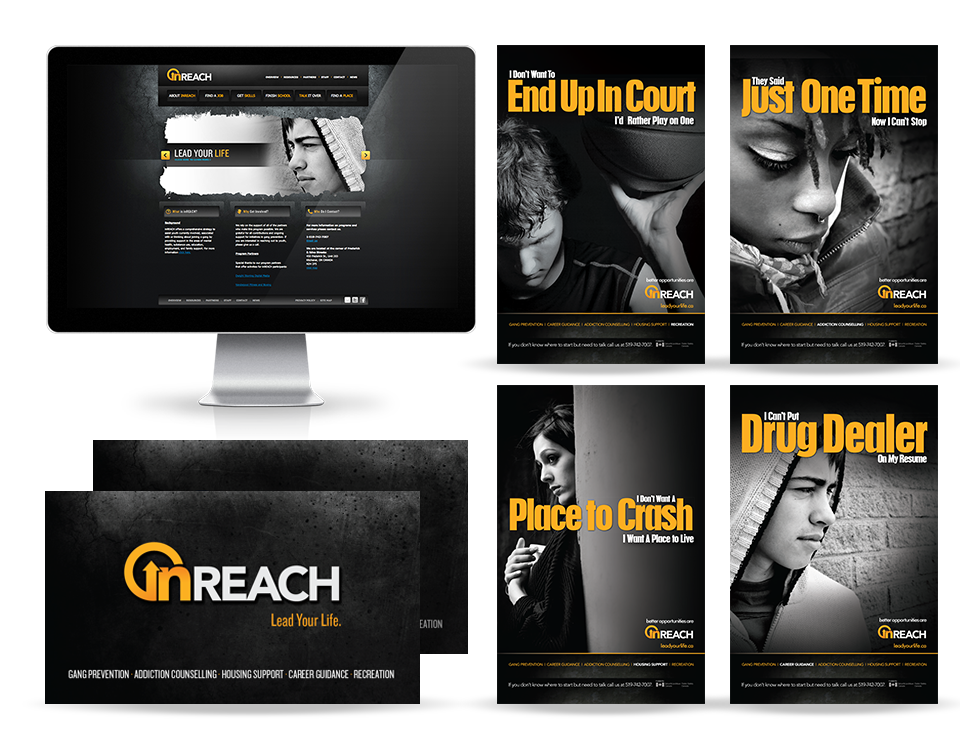 Features & Services
Branding Strategy
Campaign Creation
Content Management System
Identity & Naming
Logo Development
Media Design
Stakeholder Engagement
Website Design